So let me see if I understand....now, even if a clinic does NOT provide abortions, it will still be attacked by right-wing christian terrorists? This does not sound at all like people who care about the health and well being of the "unborn". Rather, it screams of individuals who want nothing more than to curb the rights of women to make decisions for themselves regarding their health--which is a very personal matter.
http://www.huffingtonpost.com/2011/07/28/texas-planned-parenthood-_n_912710.html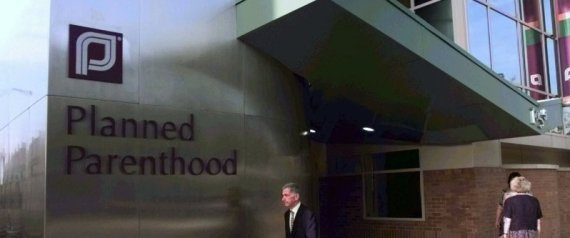 A McKinney, Texas, Planned Parenthood clinic that does not provide abortions was attacked with a Molotov cocktail late Tuesday night, causing a small fire at the entrance of the building. The device, consisting of diesel fuel in a glass bottle with a lit rag fuse, did not cause any injuries, but a Planned Parenthood official said it did cause "serious damage" to the facility.
"It didn't penetrate the health center office and none of the staff or patients were there, which is great," Holly Morgan, director of media relations and communications for Planned Parenthood in Dallas, told Star Local News. "It scorched the outside of the door and I believe there was a little scorching to the retail locations on either side of it."
Tait Sye, spokesperson for the Planned Parenthood Federation of America told HuffPost that, while this incident marks the first attack on the McKinney clinic, Planned Parenthood locations around the country have experienced similar attacks over the years because of the organization's association with abortion. A 37-year-old man threw a Molotov cocktail at a clinic in Madera, Cali., in September 2010 that shut the clinic down for two days, and another clinic in Raleigh, N.C., was vandalized earlier this month with the spray-painted message, "you shall not murder."
According to the most recent statistics from the National Abortion Federation, there were a total of 96 incidences of violence -- including murder, death threats, vandalism, arson and bombing -- against U.S. and Canadian abortion clinics in 2010.
Despite the attack on the McKinney clinic, the police cleaned up the damage quickly enough that the Planned Parenthood staff were able to continue providing pap smears, STI screenings and contraceptives to patients the next morning.
"We're open for business today in McKinney," Planned Parenthood of North Texas tweeted on Wednesday, "b/c our patients depend on us & our resolve to serve the community is strong as ever."